Aquona celebrates the International Day for Biological Diversity with over 2,400 observations of close to 60 bird species
After over a year of environmental volunteering, the 44 Aquona employees who participate in this citizen science project celebrate the International Day for Biological Diversity with over 2,400 observations of 60 bird species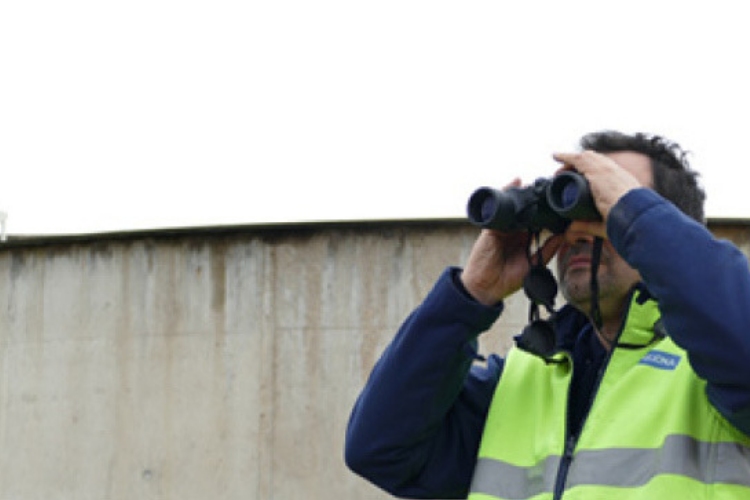 After over a year of environmental volunteering, the 44 Aquona employees who participate in this citizen science project celebrate the International Day for Biological Diversity with over 2,400 observations of 60 bird species
On 22 May, not only is it the International Day for Biological Diversity, Aquona is celebrating the first anniversary of its BiObserva environmental volunteering programme. In a little of a year later, the 44 people taking part in BiObserva have spotted around 60 species of birds in over 2,400 observations.
BiObserva is an Aquona environmental volunteering initiative, in which employees are responsible for observing and recording fauna, specifically birds, in the company's facilities. The objective is to increase employees' motivation by developing knowledge of birds, to monitor the presence of birds in facilities, to use these data to undertake naturalisation actions and to contribute with these data to science and greater knowledge of biodiversity. Data are transferred to databases that are used for external studies.
The data, which are incorporated into citizen science databases, are used to analyse population trends of European birds, to determine their migratory behaviour in relation to climate change, for example, and other aspects of interest that could then be applied to conservation and to improve the environment in general.
BiObserva is also accessible online at www.biobserva.com. Users who participate in the project must log on to enter data, but the general public can also consult information on bird species that have been recorded in the system. Thus, BiObserva also acts as an element for the dissemination of citizen science and its applications in the corporate sector.
Through this initiative, Aquona again demonstrates how its environmental commitment is translated into specific actions that contribute to global and local environmental improvement, as the Aquona facilities become points for bird monitoring.