Aquona collaborates with the Spanish Red Cross in Castile and León in various social projects
Collaboration is provided in the areas of employment, environment, relief and emergencies and campaign dissemination.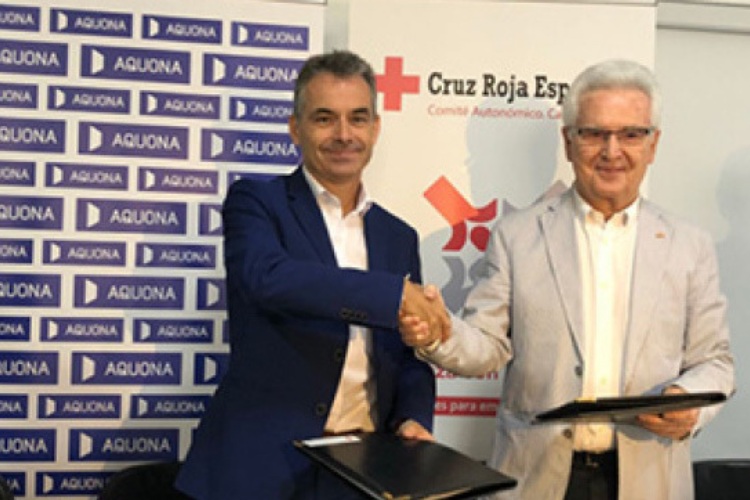 On 16 July 2018 at Spanish Red Cross headquarters in Zamora, Jesús María García del Valle, director of Concessions at Aquona, and José Varela Rodríguez, president of the Spanish Red Cross in Castile and León, signed a collaboration agreement to promote and support the work of the Red Cross to benefit those most vulnerable. The event was attended by Nicolás Esmorís Cendón, manager of Aquona Zona Oeste, and José Manuel del Barrio Aliste, President of the Spanish Red Cross in Zamora.
As a result of the agreement, Aquona has supported collaboration projects such as the transition to work for people in vulnerable situations as part of the Spanish Red Cross Employment Plan, environmental awareness raising through the organisation of Aqualogía workshops, or support for relief and emergency interventions through the purchasing of kits for temporary housing and hygiene. In addition, information campaigns have been disseminated about Red Cross principles: family care, volunteering, equality and women, among others.
Regarding health, collaboration has focused on dissemination of the 'Heat Wave' campaign, designed to provide advice to reduce the effects of high temperatures on the at-risk population.
At Aquona, we are grateful for the important work of the Red Cross in supporting the most disadvantaged people in our society.